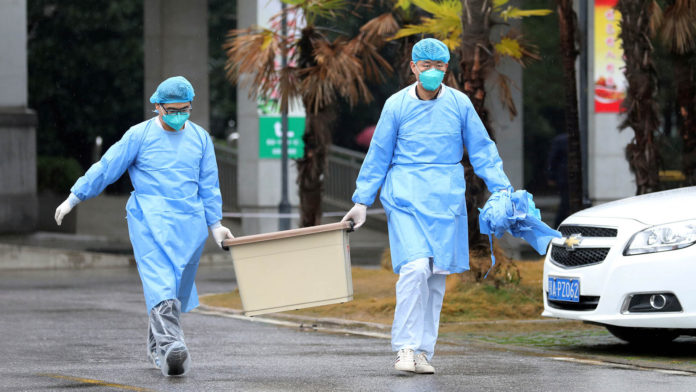 Acting FEMA Director Pete Gaynor on Wednesday offered President Trump a startling solution, Martial Law in the United States, to prevent the spread of a lethal Chinese Coronavirus that infected hundreds and killed at least 17 people in the Communist nation.
At first China blamed the virus on seafood. Then tainted "bat soup." Now, the Chinese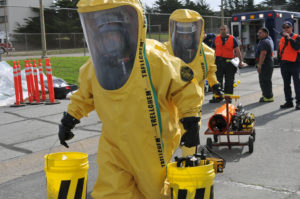 government says rancid snake meat—a delicacy in china—may be the culprit. Regardless the cause, Xi Jinping responded by quarantining nearly 20 million people at the epicenter of the lethal pathogen, banning planes, trains, and automobiles from leaving or entering Wuhan in an unprecedented move aimed at containing the disease which has already spread to other countries. In America, FEMA took notice.
An agency source speaking under promise of anonymity said Gaynor cautioned Trump to doubt the Center for Disease Control's (CDC) assertion that only one infected person—a Washington man now under the care of a robotic surgeon—had entered the United States. That individual initially sought treatment for a common cold but went misdiagnosed for a week, during which time he could have inadvertently transmitted the virus to countless people.
"Whether or not he believes it, Gaynor said America may be in the middle of a pandemic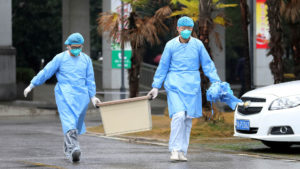 and not even know it. He told Trump the CDC works under authority of the WHO, and that the WHO intentionally misrepresents facts to prevent widespread hysteria. He alleged hundreds or thousands in the U.S. might be already infected," our source said.
And Xi Jinping, Gaynor told Trump, made the right move in imposing a de facto state of Martial Law in Wuhan and other Chinese cities. He suggested that Trump instruct Washington Governor Jay Inslee to at once declare Martial Law and quarantine Snohomish County.  The unidentified patient, who is in his 30s and lives alone in Snohomish County, was determined to have close contact with 16 people during his five days back in the US before he received a diagnosis Monday for the contagious virus. Those 16 persons, Gaynor said, are potential carriers that could unwittingly infect an entire city or state, or even the nation.
FEMA, he said, was prepared to act and had taken the liberty of designing plans that would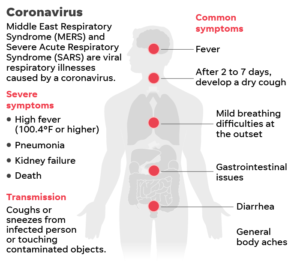 see 1,500 armed FEMA agents descend on Snohomish County, setting up roadblocks and interrogating persons who display even a single symptom. Those symptoms, however, are like any other upper-respiratory ailment and can include coughing, sneezing, or clearing one's throat.
"Snohomish county would just be a testbed," our source said. "FEMA wants nationwide Martial Law and will use any crisis to work toward that goal. The virus in the latest crisis, and FEMA doesn't want to waste it. Gaynor bluntly told Trump many Americans will resist Martial Law and that FEMA would take decisive action to deal with them."
Gun confiscation, Gaynor told Trump, would be mandatory. FEMA would conduct no-knock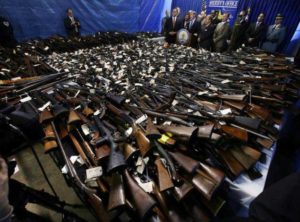 "wellness checks" on residents and seize any and all firearms found in homes. These extreme measures, he added, are needed to prevent the citizenry from starting an insurrection on government authority.
But President Trump, our source said, raised an eyebrow and asked Gaynor what qualifications FEMA had to judge infected from non-infected persons. Gaynor's response: Grant FEMA control of the CDC.
Trump allegedly said he would consider Gaynor's idea, but wanted to hear what DHS Secretary Chad Wolf thought of FEMA's plan.
In closing, FEMA and the DHS are technically a single malevolent entity, and it is therefore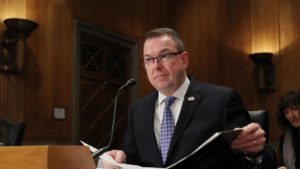 likely Gaynor briefed Wolf before presenting his evil ideas to the president. While the Chinese coronavirus is undoubtedly a threat that must be eradicated, FEMA is far more interested in subjugating law-abiding American citizens than it is concerned for their wellbeing.
(Visited 7,926 times, 21 visits today)