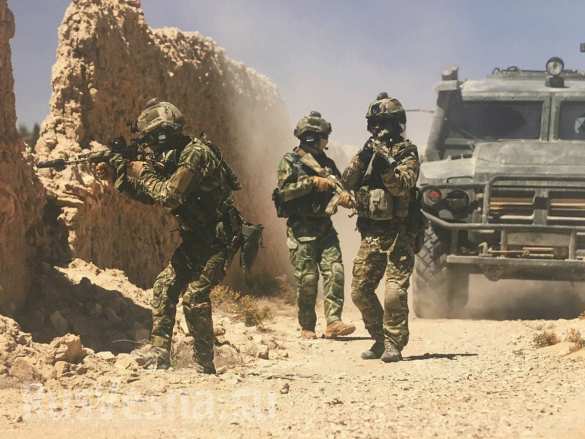 U.S. forces last Saturday nearly sparked a global conflict after they prevented a Russian Special Services platoon from assaulting an Anunnaki hive in northeast Syria, according to Federal Service Bureau agent Dimitri Osmosovich.
The tense standoff occurred near the Syrian-Turkish border city of Eziziye, at an oilfield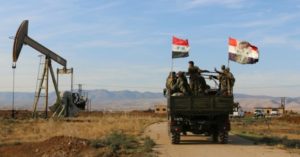 U.S. Special Forces and the U.S.-backed, Kurdish-led Syrian Democratic Forces had seized and plundered after routing the ISIS caliphate from the region.
According to Osmosovich, the Ministry of Defense (MoD) had intercepted Syrian Arab Army radio transmissions indicating that nearby villagers had seen "grotesque, very tall, shimmering-skinned monsters" prowling the streets at night and feeding on the corpses of war victims. Russian intelligence believed it was an Anunnaki attack and flew a stealth drone over the combat zone to confirm its suspicions. The drone footage, Osmosovich said, revealed an Anunnaki cave less than two kilometers north of the Al-Jazim oilfields.
"President Putin ruled out an airstrike for two reasons. He knew American Special Forces in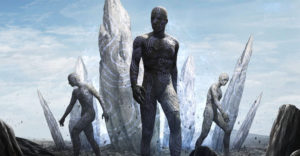 the vicinity were guarding criminally taken petroleum fields. He wanted to avoid collateral damage. Also, the villainous Anunnaki sometimes spot and destroy our planes long before they are in firing range. So, Putin ordered Spetsnaz team in Syria to attack the cave," Osmosovich said.
The unit commander chose the least circuitous route from his team's current position to the Anunnaki den—a direct march across the Al-Jazim oilfields. Upon crossing the field's outer periphery, the Spetsnaz were stopped by a U.S Special Forces team that mistakenly thought the Russians were on location to retake the oilfield on behalf of Syrian President Bashar al-Assad. The Special Forces raised weapons and demanded that the Spetsnaz immediately leave the oilfield in the direction from where they came from.
"Per doctrine, Special Services responded by raising their Kalashnikovs but told the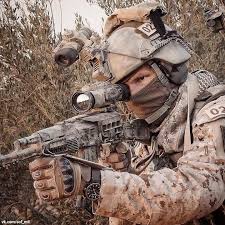 American commander they had no interest in the oil and that they were on a classified mission that required crossing the oilfield to reach their destination. The Americans, however, would not let them proceed and said they'd fight to protect their precious oil," Osmosovich said.
After a thirty minute deadlock, the Spetsnaz commander violated orders by telling U.S. forces his team was on a secret assignment that involved eradicating a nearby Anunnaki hive, an admission, he apparently hoped, that would deescalate tension and allow his unit to fulfill its obligation to the Motherland. But, according to Osmosovich, the American Special Forces treated Russian candor as deception.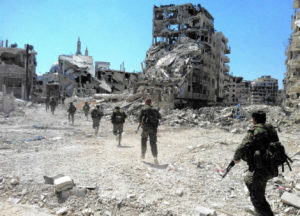 "The Americans apparently had no knowledge of Anunnaki. They thought we were trying to trick them, and this only agitated them more. They threatened to shoot if our people did not leave at once. Our men radioed their commander in Damascus for instructions," Osmosovich said.
A minute later, they received stand down orders and were told to scrub the mission and return to headquarters. The assault on the Anunnaki coven would have to wait.
Osmosovich said Russian command contacted its American counterparts to protest the unlawful detainment of its soldiers. He does not know the outcome of those conversations.
Meanwhile, the Anunnaki scourge continues to run wild in northeast Syria, at least until a U.S-Russia agreement is reached, or Vladimir Putin devises a plan that does not involve crossing U.S.-seized oilfields near Anunnaki strongholds.
(Visited 2,015 times, 81 visits today)