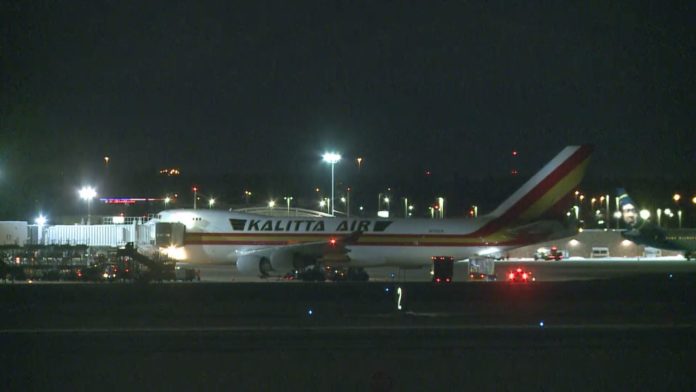 A chartered 747-400 jetliner travelling from virus-stricken Wuhan to Ontario was diverted to March Airforce Base in California after two feverish passengers began coughing violently and vomiting blood, according to a State Department source speaking under condition of absolute anonymity.
All passengers received a preliminary health screening prior to boarding the flight, he said.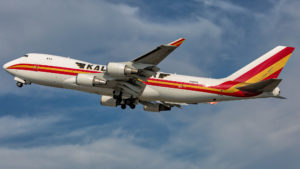 The jumbo jet with 201 American and 23 Canadian evacuees onboard was originally scheduled to drop off passengers in Ontario before proceeding to LAX, but got redirected when an onboard physician determined that at least two passengers displayed symptoms of the novel coronavirus that has infected thousands and killed at least 130 persons in plague-ridden Wuhan and other Chinese cities.  The physician notified the cockpit, our source said, and the pilots contacted Ontario International Airport for instructions. The airport contacted the CDC, which sent the report to the U.S. State Department, he added.
The pilot was told to continue direct to Anchorage for refueling and passenger screening.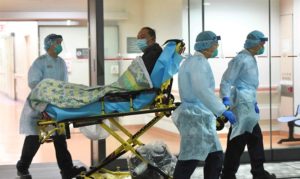 Any deviation from the flight plan, he was told, would result in the plane being shot down from the sky. Unconfirmed reports said a pair of F-22 Raptors from Elmendorf Airforce base zoomed into the sky to intercept and escort the 747 to Anchorage.
"The plane landed in Anchorage without incident, but the shootdown directive tells just how serious the virus is, and it tells how much is actually hidden from public. When the plane landed, the CDC met it on the tarmac," our source said.
CDC employees in Hazmat gear swept the plane and removed the two sick passengers. The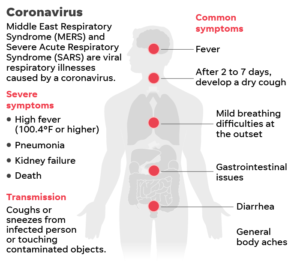 remaining passengers received health screenings at a hanger that had been converted into a makeshift medical ward, after which they re-boarded the plane and were told they would be flown to March Airforce Base in California for additional tests. Two CDC officials in protective bodysuits remained aboard to monitor passengers for signs of the lethal illness as the aircraft flew the final leg of its trip.
Our source said the CDC informed passengers to expect a mandatory 72-hour quarantine once the place touches down in California.
Kalitta Flight 371 is expected to land at approximately 8:30 AM PST, more than three hours late.
A CDC response team and armed airmen await the plane on the runway, our source added.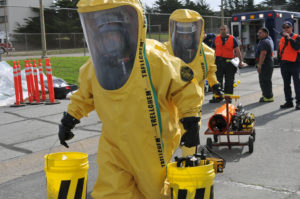 He said the State Department and the CDC have conspired to conceal the incident and will release a press statement saying no passengers failed health screening.
As of Wednesday morning, the WHO reports that the death toll in mainland China has risen to 132 with a total of 6,000 reported cases.
(Visited 1,083 times, 2 visits today)