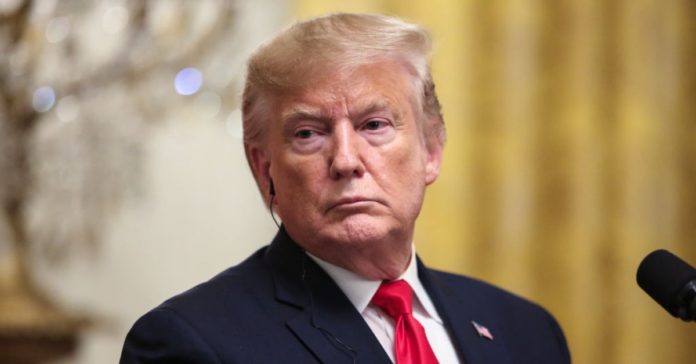 President Trump on Tuesday sought to assuage fears that a sudden heart attack or stroke had prompted an unannounced weekend visit to Walter Reed Memorial Hospital, claiming he had blood drawn as part of an annual physical and would revisit the hospital in January for the remainder of routine tests.
A White House source speaking under condition of anonymity, however, disputes the official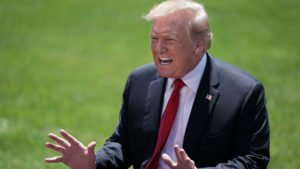 narrative and says President Trump, at the advice of his personal physician Dr. Ronny Jackson, sought medical treatment after displaying symptoms associated with ingestion of deadly poisons. Trump allegedly told Jackson he felt weak, confused, exhausted, dizzy, agitated, and had a headache, abdominal pains, dry mouth, itchy eyes, and uncontrollable muscle spasms.
Dr. Jackson then accompanied Trump aboard Marine One, the president's private helicopter, to Walter Reed Memorial Hospital. The chopper landed on the rooftop helipad, and President Trump was whisked to a private room where a toxicologist and a nurse drew three vials of the president's blood.  They had difficulty finding a workable vein on the president's flabby arms, a problem they attributed to his consummate consumption of McDonald's Big Mac sandwiches and to his non-existent exercise routine.
The doctors noted Trump's pallid appearance and said his symptoms were common among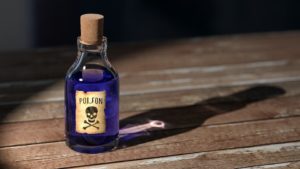 victims of Novichok poison, a binary chemical weapon developed by the Soviet Union and Russia between 1971-1993. Russian scientists who developed the nerve agents claim they are the deadliest ever made, with some variants possibly five to eight times more potent than VX. The poison made headlines in July 2018 when the UK government said a Novichok variant had been used in an attempt to kill former GRU officer Sergei Skripal and his daughter, Yulia.
According to our source, Trump blurted, "Damn that Putin. He got me."
The doctors also tested his blood for acute polonium poisoning, which gained widespread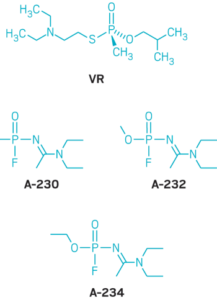 notoriety after the 2006 death of Alexander Litvinenko, a former KGB agent who had defected to the British MI6 intelligence agency. The British government believes Vladimir Putin is responsible for his death.
"Since they initially suspected Novichok, a diabolical Russian concoction, the doctors tested for other known Russian poisons. They suspected the president's food might have been poisoned or that some sort of aerosol might have been used, sprayed somewhere near the president. Trump sat for two hours waiting for the tests to be completed. He and Ronny must have thought poisoning was a real possibility because Trump has trypanophobia. He hates doctors and procedures," our source said.
Fortunately for Trump, his blood tested negative for both toxins, and the doctors ultimately deduced that he had acute stress disorder, likely caused by incessant, wrongful Democratic attempts to impeach him, and a case of immediate postprandial upper abdominal extensions—anxiety cramps.
"So, it was all a false alarm, thank God. Who can blame Trump for being exhausted and a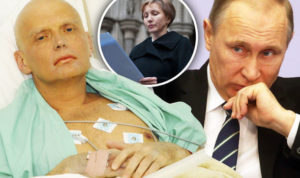 bit sick? That bitch Pelosi and that traitor Alan Schiff are driving him mad. And he's been doing campaign rallies two or three days a week. No wonder he's fatigued," our source said.
The doctors gave Trump a relatively clean bill of health and told him he could resume his daily presidential activities. Rumor has it that Trump lambasted Dr. Jackson for suggesting he had been poisoned and warned him that another misdiagnosis would result in his termination.
(Visited 919 times, 3 visits today)